HAND WASH ONLY ❤️

Knotlesskay Cheetah Bonnet.  Last time we launched The Cheetah's it sold out in the first week. Its been almost 2 months we have been sold out of all of our cheetahs but lucky for you. We have very limited inventory touching down in 2 weeks. First come  
 With a button feature that allows you to keep your hair up even as you sleep, our bonnet ensures that your hairstyles will last as long as possible while keeping them in pristine conditions!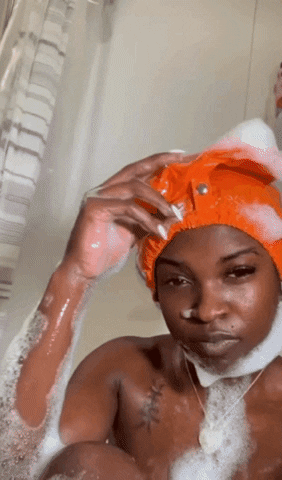 Hate balling up your natural hair, braids, locs, weaves & wigs to fit in a regular bonnet? No problem! Sleep pretty and protect your hair with our exclusive protective kit, featuring our extra long satin bonnets AND shower caps that button !!! 
Guaranteed to keep your braids in the best shape possible, you will IMMEDIATELY notice a difference after spending a night in one of our bonnets!
With our variety of colors, Knotless Kay is here to provide you with a cute, stylish, comfy bonnet for any occasion! Don't be afraid to run out the house!